NAPOLI CITY HALF MARATHON COURSE
We worked to make even more improvements to the course for the Naples City Half Marathon 2021, to continue creating more exciting experiences for the athletes who come here to race.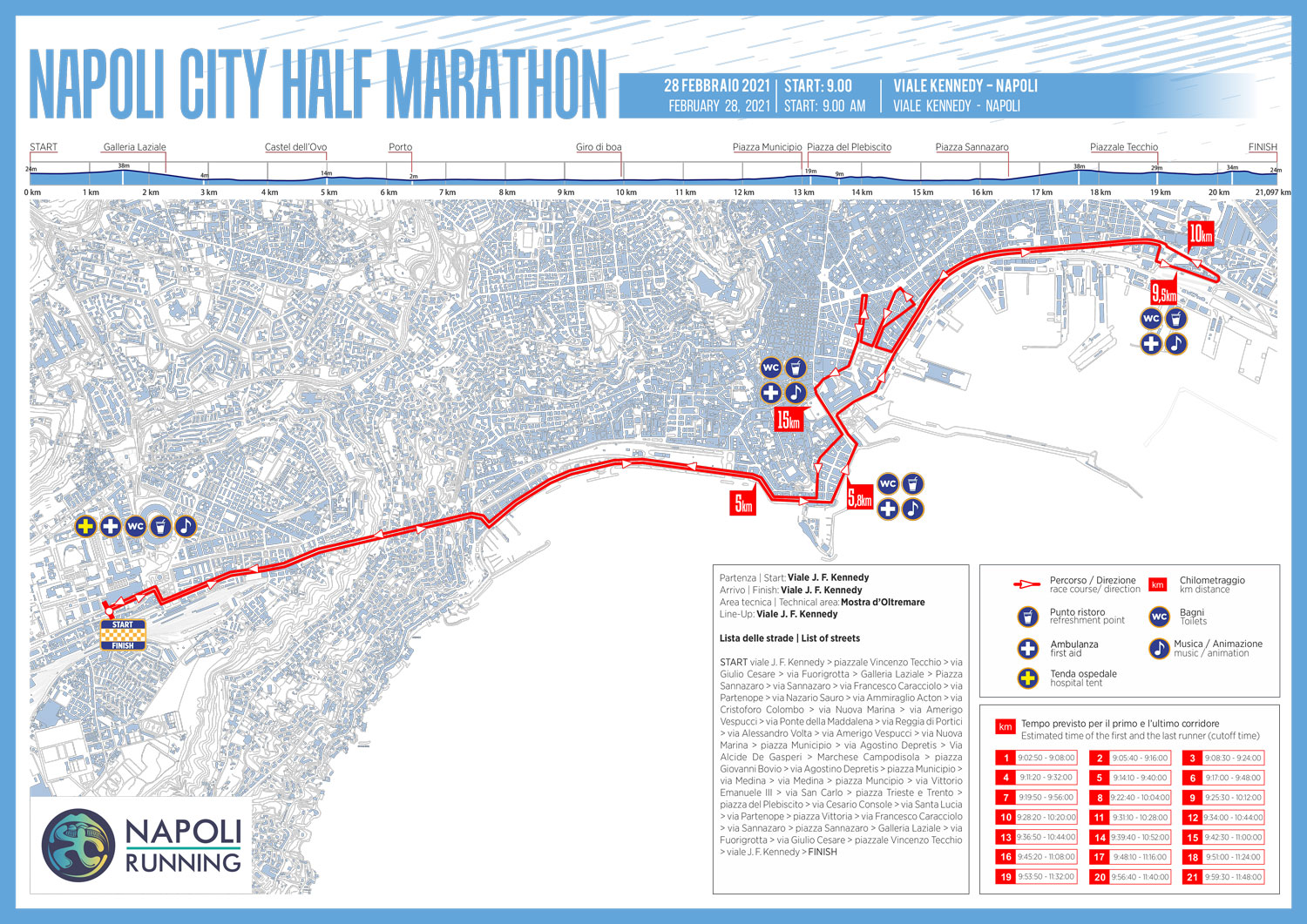 THE RACE AND THE COURSE
Cross the heart of Naples, a UNESCO world heritage site, and enjoy the extraordinary finish in Viale Kennedy, near the Mostra d'Oltremare park.
The route, certified by IAAF and AIMS, is a Category A course (world record-eligible and performances are included in the national ranking), that runs through many of Naples' most beautiful streets, along the seafront and through the historical center, and starts and finishes by the Village (House of Athletes). The temperature is ideal: in February, Naples is almost always between 5 and 15 degrees. All services are just a few meters from the start and finish, in large indoor spaces, available to the athletes before and after the race.
Open this in UX Builder to add and edit content